DISCLAIMER: The Sandy Community 27 Emergency Response plan does not manage or assume responsibility for evacuations, or the housing and feeding of displaced households.
The Sandy Community 27 Oak Grove Emergency Response Team will endeavor to help each household prepare in advance for such possibilities by providing information and training, but these are individual family responsibilities.
Want a printable copy of our emergency plan for your emergency binder? Click here to download your PDF.
The Oak Grove Neighborhood/Ward consists of 16 zones: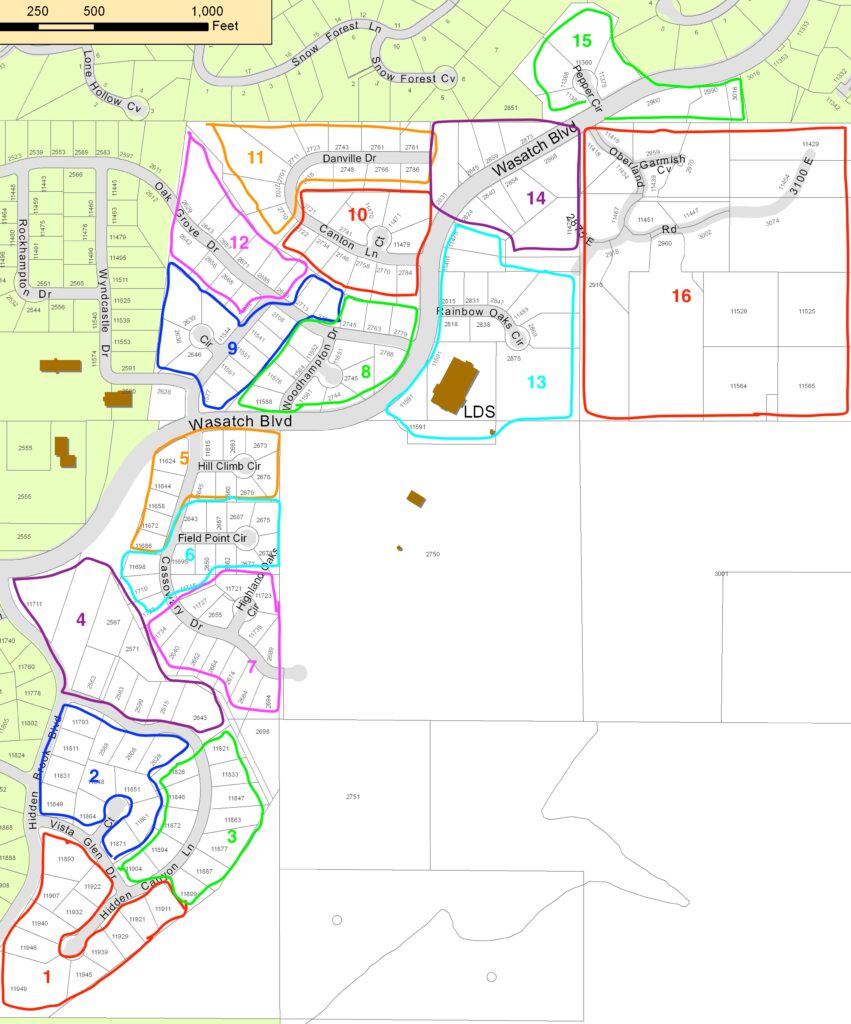 Oak Grove Ward Emergency Preparedness Coordinator – Brenda Kearl
Zone Leaders (click to view details):
Zone 1 – Biff and Karen Densley
Zone 2 – Chuck and Mary Ann Lush
Zone 3 – Brad and Brenda Kearl
Zone 4 – TBD
Zone 5 – Garth and Ane Snow
Zone 6 – Bryant and Randale Cottam
Zone 7 – Greg and Colleen Steffen
Zone 8 – Dean and Andrea Ellis
Zone 9 – John and Kathy Metcalf
Zone 10 – Cory and Courtney Fabrizio
Zone 11 – Kevin and Lori Jones
Zone 12 – Dave and Kim Hoopes
Zone 13 – Chris and Heidi Woodward
Zone 14 – Jason and Kimberly Summers
Zone 15 – Jody Elsholtz
Zone 16 – Darrin and Lisa Wheat
Zone Leaders
Are you willing to be a Zone Leader?
Did you answer "YES"? YOU ARE AWESOME! Click on the link below to access a Google Form and provide your information. Or, you can contact your Emergency Coordinator directly.
Responsibilities of a Zone Leader are:
Zone leaders will gather contact information of the residents in their zone.
Zone Leaders will help organize and inform the residents in their zone about upcoming events and emergency preparedness classes.
In the even of an emergency, Zone Leaders will gather status updates on all homes in their zone and report back to the Emergency Coordinator.
OPT-IN or OUT OF sharing your information with Community 27 Emergency Preparedness Team
Please click on this link to opt-in or out of our communications, and sign up to be a Zone Leader.
AUGUST 2022 EMERGENCY PREP MEETING SLIDES